Adamo Cast Stone Planter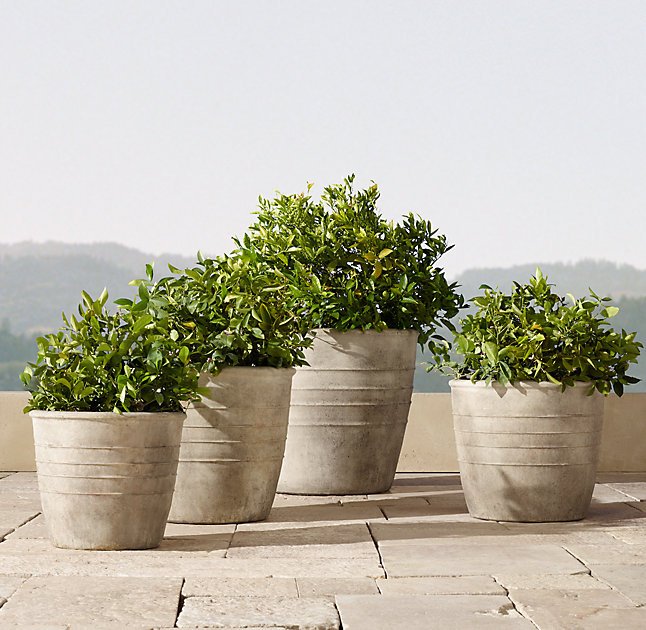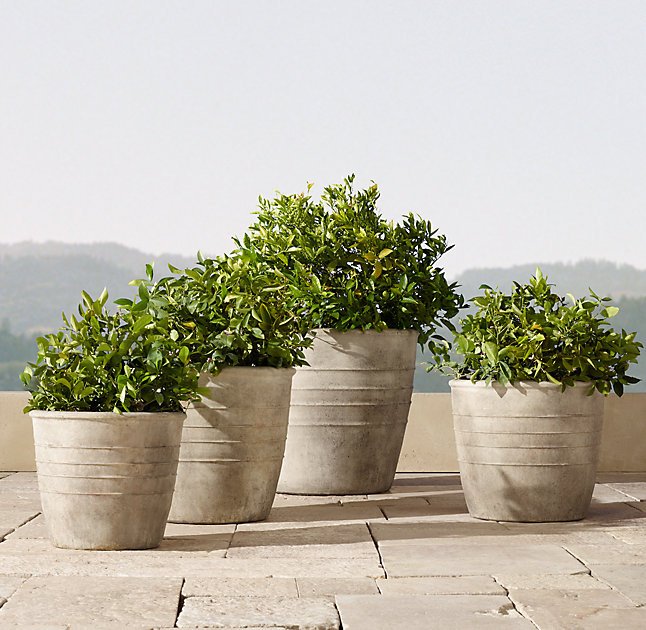 Adamo Cast Stone Planter


These planters are made of a durable and lightweight composite stone that replicates the patina-ed look of 16th century Italian lemon tree pots. They are cast finished by hand which actually makes a difference in creating a unique look for each. They say you have to store these inside if you live in a climate with frost, they are not frost-proof.
NOTE: Natural minerals and salts are present in the cast stone products. When in contact with soil and/or water, white minerals may appear on the surface of the planter. Use a soft brush and water to wash away the minerals. Once removed, the minerals no longer surface on the planter.
DIMENSIONS
Small: 20" diam.,17"H; 42 lbs.
Medium: 24" diam., 20½"H; 66 lbs.
Large: 27" diam., 23"H; 68 lbs.
Extra-Large: 33" diam., 28"H; 112 lbs.